This guide only applies to our cloud users (SAAS version).
To send SMS engage messages to your customers, you must setup phone numbers beforehand. To do so, go to "Settings > System config" & choose "Engage config".
Claiming your phone number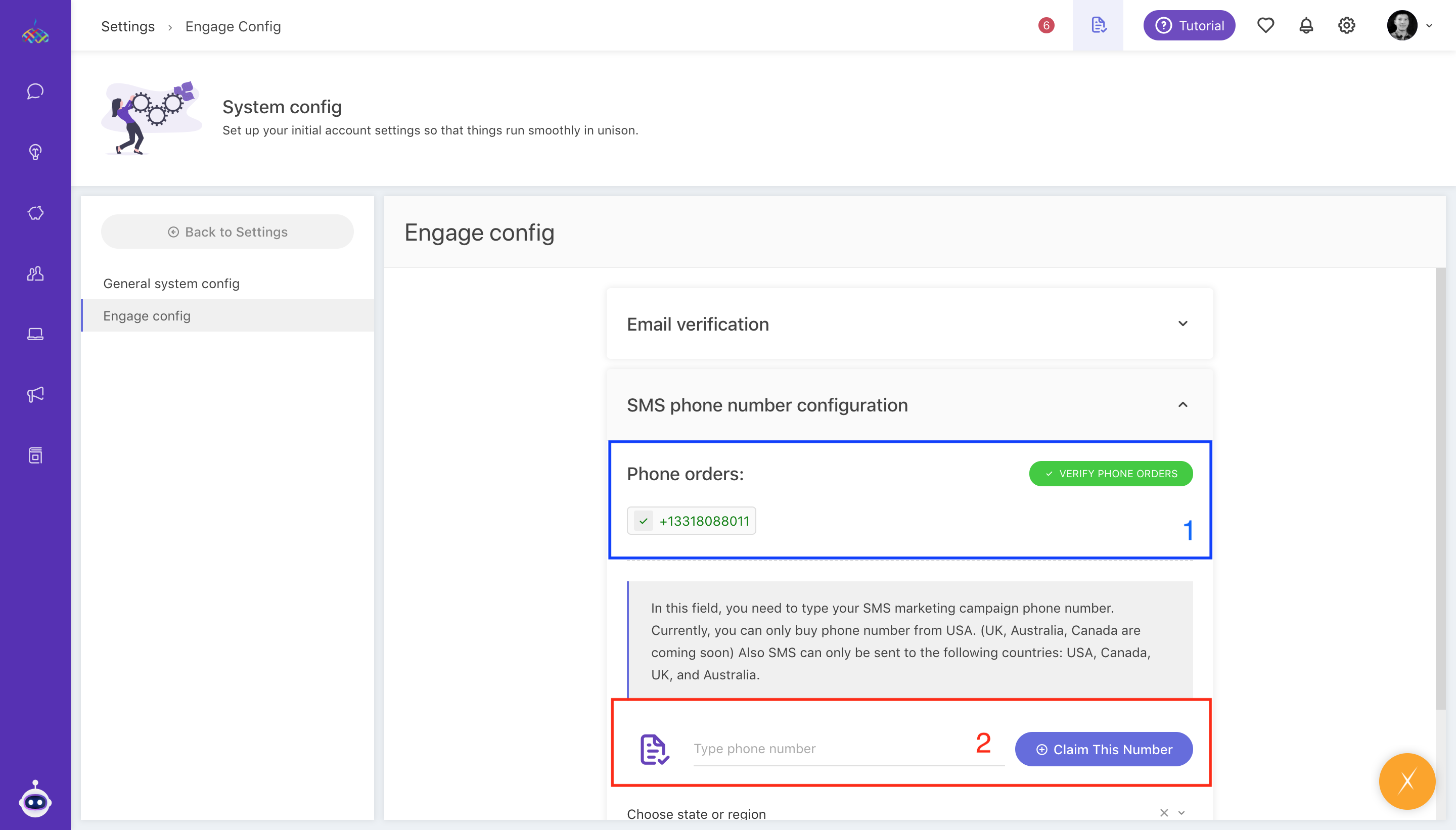 Section 1 in blue shows the phone number you've claimed. When claiming numbers, it takes some time to become valid. Valid phone numbers are colored green & pending are red. To validate your number, click Verify phone orders button.

Section 2 in red shows the phone number form. Phone number must be in e.164 format. You must type in or copy one from available phone numbers section & click Claim this number button.
Available phone numbers
Currently, we offer phone numbers from the USA. These phone numbers can be filtered by states. You just have to choose the state you want from the select box.